Simply the Best Place to go for Online Fly Fishing and Fly Tying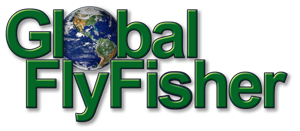 Published Apr 15. 2010 - 8 years ago
Updated or edited Nov 17. 2015
Mike Hogue
Fly angler and owner of Eflytyer.com, an On-Line Fly Tying Magazine and Fly Tying Catalog, and now also GFF contributor.
Mike has been fly fishing for about 20 years or so. His original fly fishing and fly tying mentor was Ed Powell (of the famous Powell Rod Clan). He can often be found at region and national fly fishing shows selling fly tying materials, tools, hackle and fly tackle. He is based in the Finger Lakes Region of Upstate New York , and is an avid fly fisher for just about anything that swims.
His web site is www.eflytyer.com or email him at Mike@eflytyer.com, or call 607-347-4946.