Simply the Best Place to go for Online Fly Fishing and Fly Tying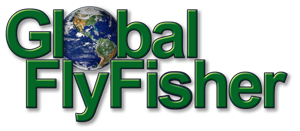 Published Aug 25. 2003 - 14 years ago
Updated or edited Nov 22. 2016
Chill in the water
Just returned from a swim - it was cold!
I just returned from a short swim in the sea close to where I live. It was cold! And that is good - not for swimming, but for fishing.
My wife, Birgitte, and I have taken these small excursions for a short evening swim a few times this summer, typically during sunset and on days where the weather hasn't been quite as warm and sunny as this summer has been as a whole.
As you may know from your own swims, cold weather means warm water - at least by the feel of it.
Not so this evening! It was freezing even though the air was not warm.
We have had a few days with cold winds, and the water temperature has definitely dropped a few degrees.
If it's not worth swimming in for people, it is for fish, and my longing for the Danish coasts as a fly fisher rather than a swimmer was strongly stimulated this evening. The fishing season is certainly coming, just as Bop P concluded in his entry for this very day.
Now I'm just waiting for the wind to turn a bit and calm down. As soon as that happens, I'll be off for this season's first real trip to the coast.