Simply the Best Place to go for Online Fly Fishing and Fly Tying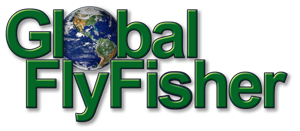 Published Nov 24. 2003 - 14 years ago
Updated or edited Oct 28. 2015
Re: 100 days! 10 years!
The old stuff
Ah yeah - the black and white scans. I liked 'em!
I remember wondering why Martin did all his pictures in black and white. I thought he was so smart he just wanted to reduce the overall bandwidth expense for an article. With dial-up connections came horrible load times. Remember browsers that had "do not load graphics" options? I do. I once worked on an IBM prototype browser intended to be bundled in a classroom internet tool package (remember "gopher" and "finger"?). I often shut off images when using it because load times were so slow on an analog dial-up line.
How funny to learn later on that the b&w was not for the reader's benefit, but rather 'cause Martin's scanner didn't do color!
My, how times have changed.