Published Jun 29. 2004 - 13 years ago
Updated or edited Sep 29. 2015
Esopus Creek
A little bit of Montana in New York
I've never been to Montana, and I've never fished the Madison for rainbows.
This past weekend, I fished Esopus Creek from aways downstream back up to the Five Arches Bridge. The rainbows might not grow as large as their cousins out west, but they pull good and hard and make a good show of themselves. The river is beautiful, especially on one of those low cloud days like we had on Saturday. Seemed I could scrape the bottom of the clouds with my rod tip if I got on my tip toes.
After working a mile or so of pocket water, looking at the Catskill Mountains around me, I wondered if this was as close to Montana as I was ever gonna get. If so, I guess I can't complain.
Here's a view of the river looking up toward Five Arches Bridge: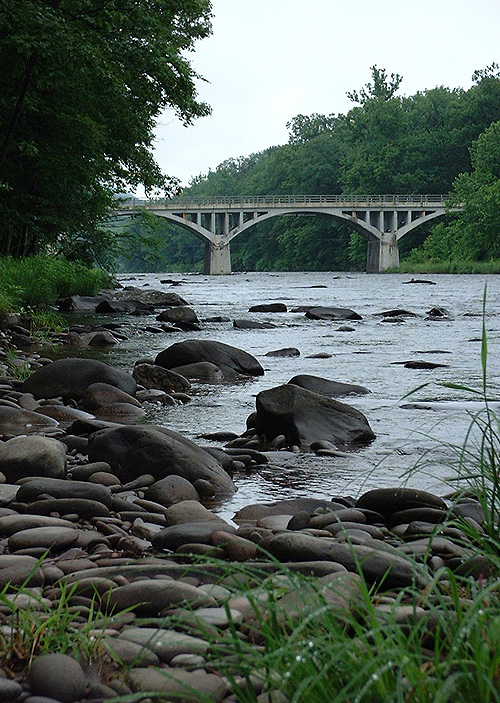 and here's one of her fine trout that made my reel chirp a little bit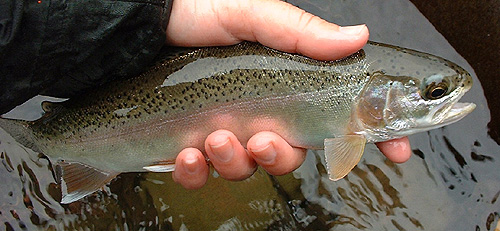 Since you got this far …
… I have a small favor to ask.
Long story short
Support the Global FlyFisher through Patreon or Ko-fi. Both offer PayPal payments.
Long story longer
The Global FlyFisher has been online since the mid-90's and has been free to access for everybody since day one – and will stay free for as long as I run it.
But that doesn't mean that it's free to run.
It costs money to drive a large site like this.
See more details about what you can do to help in this blog post.