Simply the Best Place to go for Online Fly Fishing and Fly Tying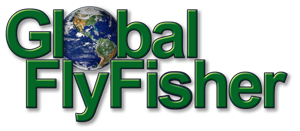 Published Jun 27. 2005 - 12 years ago
Updated or edited Oct 28. 2015
Favorite sites
Sticking out my neck here, and I know it!
We have never really had a links page on GFF, and never really missed having one either. There are thousands of great (and not so great) pages out there with fly fishing links, but there are only half a dozen or so out there with as much original content as GFF. So we have always preferred adding good content rather than linking in circles. Yeah, I know: bragging is not very becoming but the truth is that most fly fishing web pages just suck... Well, with that said I have to admit, that I might be a little harsh here and maybe even unfair. There might very well be hundreds of perfectly excellent pages out there, but I just don't know them. Because I only rarely surf the web, and when I do it's even rarer that I go looking for fly fishing pages. I use the web for many other things in connection with my work, and when I do some fly fishing related surfing, I mostly check out wheather, water conditions and such. I still do have some favorite sites, which I tend to drift by every now and then. In alphabetical order they are:
Coch-y-Bonddu Books
Since I have a very pronounced weakness for books, Paul Morgan's charming bookstore Coch-y-Bonddu is a place I have to come on a regular basis. I always check the list og new books and browse through the bargains. And don't forget to check out Paul's
weblog
.
Hans Weilenmann's (Flytier's) page
An impressing collection of fly patterns from all over the world. Hans' photos are close to perfect, and if you want inspiration for your fly tying this is the place to go.
Jack Gartside
I always liked Jack Gartside's personality and his flies. His site is a very neat collection of writings, fly patterns and marketing of Jack himself, but done in a very useful and entertaining way. Right now his Pointless Poll on the front page is a good example of his type of humor.
Reel-Time
This is a real old-timer. I remember visiting this site many years after having met Ken Hanley, who's a regular here. The tone and content is great, it focuses on saltwater and contains a lot of great info - even for the international angler. The site is a graphical mess, but that's part of its charm.
Sexyloops
This is a different web site! These guys have fun with their fishing, and the site makes no effort to hide that fact. A great and very personal site with lots of stuff to learn.
Striper Moon
I have followed Kenny Abrames' writings since the first time I bumped into his booklet
Striper Moon
and loved it more than 10 years ago. The site is a perfect reflection of the man, his philosophy and the fishing: tranquil, to-the-point, and informative. There might be a few more on the list, but none which I can remember right now. there are also a ton of other sites whith names we all know and which hav as many visitors as GFF - some even more. I just don't go there. Not that I don't think they might be good and useful. I just don't... If you have some sites, which you think I cannot live without, let me know. I can always be reached on
martin@globalflyfisher.com
.