Simply the Best Place to go for Online Fly Fishing and Fly Tying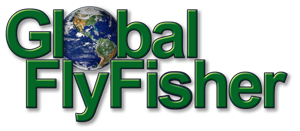 Published Aug 19. 2005 - 12 years ago
Updated or edited Nov 17. 2015
Re: Bream
Big but not strong
Bob, these guys (or girls) may be big, but they're limp and not very willing to fight anything.
The one in the picture was about 60 centimetres or somewhere in the 25 inches range and weighed somewhere around 2-3 kilos or 4-6 lbs. But he (or she) just turned over and could be lipped within seconds.
Grabbing a guy (or girl) like this in the lip is quite strange. Big fish, soft mouth, Well, he (or she) posed nicely and swam on as soon as he (or she) was in the water again.
Another shot for your entertainment:
The fly, which is barely visible in the mouth, was one of these BTW.