Simply the Best Place to go for Online Fly Fishing and Fly Tying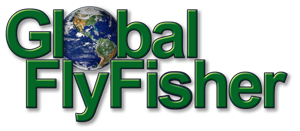 Published Nov 22. 2012
Reel Scream
Swinging flies with Spey rods for Steelhead. Filmed in the Pacific Northwest on the Cowlitz, Clackamas, Klickitat, South Umpqua, Washougal, and Wilson rivers.
This is the fourth film by Water Work Films and Jeff Layton. Film footage is a collection of shots filmed during the 2012 fishing season.
Most of the film is shot in "point of view" perspective, suggesting that the viewers perspective is the same as the protagonist's. Storyline of this film is about a patient/fly fishermen talking with a therapist about his addiction to fly fishing for Steelhead.
Film is formatted in HD 1080p 30 frames/second. 16:9 widescreen. Available in DVD, and Blue-ray DVD. 31 Minutes Long.