Simply the Best Place to go for Online Fly Fishing and Fly Tying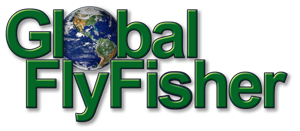 Published Nov 24. 2012 - 5 years ago
Updated or edited Nov 24. 2012
Sleeze Burger
Fly tying the Sleeze Burger by fly tyer Kris Keller of Big R Fly Shop
Material list
Hook: mustad 2xh/4xl size 2
Eyes: dumbell eyes 7/32
Thread: 210 ultra thread
Dubbing brush: medium ultra wire
Body: black rabbit strips tiger barred rabbit strips black/orange over yellow and mahi green/ black over chartreuse
Tail: tiger barred rabbit strips mahi green/ black over chartreuse mfc high voltage lime
The Sleeze Burger is a fly I came up with when I moved to Great Falls. It competes with the Rapala. Guys were fishing the Fire Tiger Rapala at Holter like it was going out of style and so I figured I could match it in a fly. We have caught bass, carp, walleye, catfish, rainbows and browns all on this fly. It is more of a warm water fly, imitating a perch but works well on trout too. I've netted perch on more than one occasion belly up but still kicking below Craig. Tell me a big brown won't smack that. With the neon colors, it will make them hit out of aggression. Works great in off colored water! I like to tie it on the leader with a loop and a sink tip line when I am fishing it. It makes it juke, dive and flips that belly up to makes it look like it's wounded or it's jolting after small insects. The key to tying this fly and hooking fish on it is keeping a good hook gap. Whether you're in a pond, lake, stream, or river its something you should definitely slap it and strip it.