Simply the Best Place to go for Online Fly Fishing and Fly Tying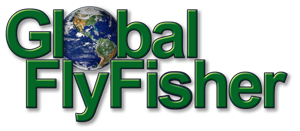 Published Dec 14. 2013 - 4 years ago
Updated or edited Dec 14. 2013
Welcome Home
This fall I decided to skip the late inshore fishing for seatrout and instead seek out those in the streams, where the mature trout are found in the fall and winter months to ensure the species' survival.
The three month long project has been an experience for a lifetime, and I've managed to get closer to wild undisturbed trouts than I've ever been before. Six hours in the field was nothing when a shoal of big seatrout splashed and fought a few feet from my face.
There have been long days with no results, and there have been long days with great results. But the countless hours of walking, waiting and sneaking on the river banks… yeah, it definitely was worth the way.
Visit my website
http://www.hoholtphoto.com/Galleries/Fishy-Photography/Spawning-trout
for a full photo story
Special thanks to:
Johannes Christensen
Peter Krogh Madsen
Thomas Hansen
Orla Bertram-Nielsen
Local landowners who let me play on their land and fields
Music by Ben and Matt Hales – Go Beyond