Simply the Best Place to go for Online Fly Fishing and Fly Tying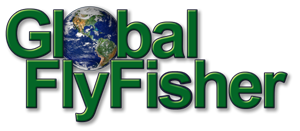 Published Dec 22. 2004 - 13 years ago
Updated or edited Nov 17. 2015
Did go, was dull
Derek and I and my friend Lars did go fishing that dull day...
The weather was terrible as expected and the fishing was slow - not to say dead. We didn't see a single fish and had no signs of anything after our flies or lures.
But we enjoyed the outing anyway, and as always: a bad day fishing is better than eny good day at the office.
We rounded the point at Elsinore (yes, the town from Hamlet), which is a very interesting spot in front of the castle Kronborg.
One guy was surfcasting there in the bitterly cold and hard wind, and had already caught a nice 4 lbs. cod. But our flies were unable to get out and down in the large waves and strong current.
We will probably return to that spot in better weather to pry one of the big guys from the deep water right in front of the point.