Simply the Best Place to go for Online Fly Fishing and Fly Tying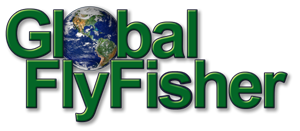 Published May 9. 2005 - 13 years ago
Updated or edited Nov 17. 2015
Step on it!
But not the rod, huh?
Rods break -- more often than I like to believe, actually. During the last few years I have seen many rods broken, most of them brand name rods, Sage's, Loomis' and St. Croix's. All of them have broken during fishing. A few while casting, a few while fighting fish.
Recently I broke one more rod - an excellent Scierra HM2 - by stepping on it.
The story is that I was fishing with some friends, and one hooked a good fish. I felt obligated to get some pictures, but my large camera was on the tripod a bit away on the beach. I put my rod on the beach, left the line partly in the water and ran to pick up the camera - carefully avoiding to step on rod or line in the way,
But on the way back to get the pictures, I wasn't quite as careful, because I must have stepped on the rod. When the photo session was done, and I returned to pick up my rod, I picked up the bottom part, while the line and tip was still on the ground.
Unfortunately the bottom had parted with the top between two ferrules, and my three part rod was now in four parts... sigh!
This rod is not a lifetime, unconditional, no-questions-asked warrenty, and probably won't be swapped for a new one. On the other hand the price is about half or less than the ones that can be swapped, but that's a whole other story.
I have plenty rods to replace the broken one - even though it was a really nice rod - and I won't cry... much. Rods break, and life goes on. I just wish it had happened in a fight with a large fish, and not as a result of my clumsiness.
Crack!
This was the fish - which by the way escaped right before Henning managed to handle it.