Simply the Best Place to go for Online Fly Fishing and Fly Tying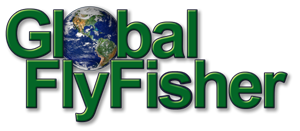 Published Jun 16. 2017 - 1 year ago
Updated or edited Jun 17. 2017
Squirmy Wormy
This is absolutely a fly that qualifies for my "Two Minute Tying" series! The Squirmy Wormy has that deadly combo of being simple to tie and catching lots of fish. There are certain situations that this fly works better than others, and I discuss those (and some tying variations) in the video.
Materials:
Hook: Hanak H450BL; #14
Bead: Hazard Fly Fishing 3.0mm; faceted silver
Weight: .010 wire
Thread: UNI 6/0 UNI; pink
Body: Squirmy Wormy material; pink
Thanks for viewing this YouTube fly tying tutorial, and I encourage you to view my additional videos at the following website: http://www.troutandfeather.com
Let me know what you think of this pattern, and if it's one you will tie or fly fish with. I would love to hear about how it's been successful for you, or the different tying methods you use to identify the weight of your patterns. Feel free to leave any additional variations, questions, or comments on this YouTube page, or you can email me: tcammisa@gmail.com
Fly fishing for beginners can be difficult at first, thus be sure to stick with it and ask others for advice. If in the need for some helpful tips and other fly tying and fly fishing information, be sure to check out my "Trout and Feather" accounts on Facebook and Instagram...