Simply the Best Place to go for Online Fly Fishing and Fly Tying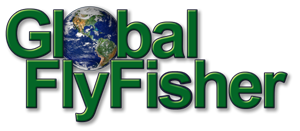 Published Jun 22. 2017 - 1 year ago
Updated or edited Jun 22. 2017
The long hike to fish!
Last week, I showed how I setup camp and tried to get to the top of the mountain. However I wasn't able to make it all the way to the top due to a storm coming through. So I woke up very early the next morning and hiked all the way to the top. It was a beautiful hike, with amazing mountains and forest everywhere. At the top, I was able to see the raging river below which made it a super dramatic view. Just amazing up here.
Unfortunately I didn't catch any fish, the river was moving just a bit too fast. Also, it was almost impossible to find places to stand on the bank. There was no back cast, and it was a little tough to roll cast to where I needed to be.
Overall it was a beautiful and amazing day. Well worth the trip even though I didn't catch fish. Just being out here in nature was well worth it. Check out the first days video here if you are interested... https://youtu.be/gVgeA7reDNw