Simply the Best Place to go for Online Fly Fishing and Fly Tying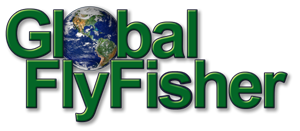 Published Sep 16. 2017 - 11 months ago
Updated or edited Sep 17. 2017
Crazy Dad - Under Water Footage!
This small crawdad streamer works so well, I was catching fish I want even targeting with it. I went out fishing for carp, and got a carp and even some smallmouth bass. In fact, the carp I caught on this fly was 30" long, and the largest bass I caught that day was a good 3.5lbs.
Most crayfish patterns are larger sized streamers, that are heavy and hard to cast. This fly is refreshingly light, and small. Easy to cast, and also easy for fish to swallow. When targeting carp or trout, sometimes too large is a bad thing.
Hook: TMC 9395 in size 10
Thread: UTC Ultra Thread 140 in Brown
Claws: Rubber Legs (preferably two tone)
Dubbing: STS Trilobal Dub - Brown Stone
Weight: Gold Dumbbell Eye 4mm or 5/32"
Top Wing: Fox Fur
Adhesive: Solarez "Bone Dry" UV Curing Resin