Simply the Best Place to go for Online Fly Fishing and Fly Tying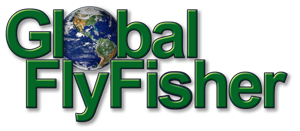 Published Aug 18. 2005 - 12 years ago
Updated or edited Nov 17. 2015
Bream
A fish almost as high as it is long
Suckerfish, huh, Bob? How about this one:
Was away yesterday on a small scouting trip, My aim was to find some ide, but I wound up with bream in stead, Hundreds of them! Now don't tell anybody, but I had to poach to get one.
I was fishing public water to no avail, but right behind it is a muddy channel (called a stream, but that actually is an insult to streams) wich was full of fish. Stuffed! Hundreds visible at almost any time, slowly cruising the warm water. I snapped a few pics, but was all too tempted to get a fish too, so I made my way between the reeds on the bank and roll cast a nymph to these critters. Mostly they turned towards the fly, sometimes they spooked, but not really much. In one instance a fish took, and I landed a big bream.
They are not great fighters, but any fish can be fun in my eyes, and the thrill here is to try to get one to bite.
I may consider buying a license and go back to fish for them in a less stealth way - legally. And I'll bring some of those Dutch Ijssel bream nymphs.