Published Feb 9. 2017 - 1 year ago
Updated or edited Apr 21. 2017
No fast forward!
I now officially hate - like in deplore, detest, despise, loathe - fly tying videos with fast forward sequences.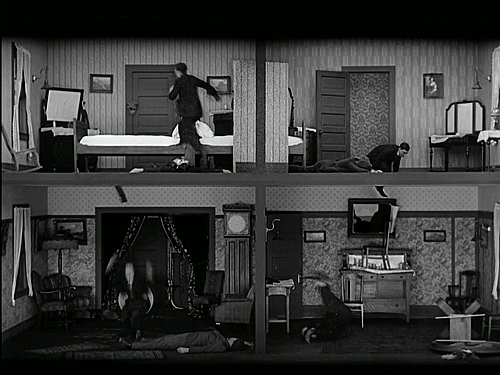 I now officially hate - like in deplore, detest, despise, loathe - fly tying videos with fast forward sequences.
Sorry to all you people who produce otherwise excellent fly tying videos, but such videos won't be added to the about 8,500 other videos on the Global FlyFisher channel.
I see through maybe 10-15 videos every day, screening them for the GFF video section, and more and more tying videos not only contain high speed sequences, but simply are one single, unedited, long and agonizing fast forward section.
Why, why, oh why?
It's not friggin' Buster Keaton or Charlie Chaplin! You can actually both shoot at a decent speed and edit film so easily these days.
- Do you think your normal tying is slow and boring to look at?
Why would you then think that speeding it up makes it less boring? High speed just makes it boring at high speed - and a pain to watch.
- Do you think it makes your tying more exciting?
Director of French Connection: "Let's run this car chase fast forward. That will make it much more exciting! It will be a classic"... not!
- Do you think your fly tying videos are too long otherwise?
Well, edit them for crissake! Cut out the repetitive bits, make nice transitions from one step to another.
I simply don't watch these videos to the end, and they won't get exposure on GFF. That's now my double official opinion (I have ranted about it before).
People might think differently, but since it's my web site and my opinion... that's m'rulin'!
PS: I love Buster Keaton and Charlie Chaplin!
PPS: I do realize that producing a fast paced video with fast forward, frame skipping, music sync and whatnot can be an art and take a lot of time and skill, and that it can be considered "proper editing". But, sorry: I still don't like the style!
Since you got this far …
… I have a small favor to ask.
Long story short
Support the Global FlyFisher through Patreon or Ko-fi. Both offer PayPal payments.
Long story longer
The Global FlyFisher has been online since the mid-90's and has been free to access for everybody since day one – and will stay free for as long as I run it.
But that doesn't mean that it's free to run.
It costs money to drive a large site like this.
See more details about what you can do to help in this blog post.