Published Feb 28. 1999 - 19 years ago
Updated or edited Nov 26. 2016
René Palmér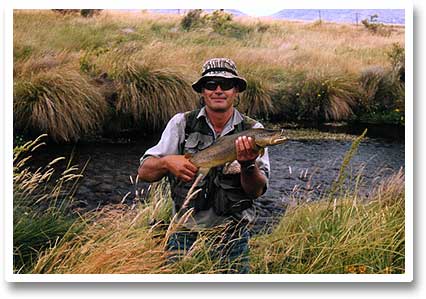 A lovely New Zealand trout
Web master Martin Joergensen met René at a small Southern Swedish Symposium after having mailed with him a couple of times. René is active both as a tyer and fisher locally and deals in fishing gear and travels.
Read by René Palmér:
Fishing New Zealand

Since you got this far …
… I have a small favor to ask.
Long story short
Support the Global FlyFisher through Patreon or Ko-fi. Both offer PayPal payments.
Long story longer
The Global FlyFisher has been online since the mid-90's and has been free to access for everybody since day one – and will stay free for as long as I run it.
But that doesn't mean that it's free to run.
It costs money to drive a large site like this.
See more details about what you can do to help in this blog post.