Simply the Best Place to go for Online Fly Fishing and Fly Tying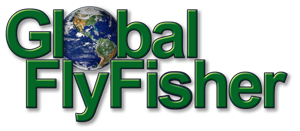 Published Jul 14. 2007 - 10 years ago
Updated or edited Nov 9. 2017
Tie a muddler
Martin Joergensen: "One evening when I was tying flies with a couple of friends, one of them, Nils, asked me to tie a muddler, just as a demo. I did. Luckily the other friend, Henning, was quick and caught these great pictures of the process."
The pictures actually came out so good that we decided to boil them down to a small article on tying a muddler. The process is not that difficult to do, but actually pretty difficult to describe in words. Pictures do a much better job.
This is just a generic muddler, but I will list the pattern in the end of this article anyway.
A notice on the deer hair, though: get good hair - the best you can find, and ask for hair for muddlers or deer hair bugs. Make sure it has as little underfur as possible, and get some natural (undyed) first. Dyed hair can be fine, but chances are the dying process has ruined its ability to flare and spin. Some dyed hair is great. Some is useless for this purpose.
And now: the picture sequence.
Don't miss all the muddler articles
.