Simply the Best Place to go for Online Fly Fishing and Fly Tying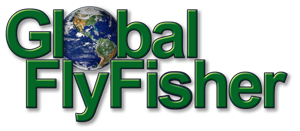 Published Feb 6. 2013 - 5 years ago
Updated or edited Oct 23. 2015
Bob's Banger
In 2012 Hurricane Sandy devastated the New Jersey coastal communities. Island Beach State Park was washed over by the storm surge.
11 years earlier Bob Popovics of The Salt Water Fly Rodders in Sea Side NJ, set out to explore the evolution of the Banger with film maker Brian Schneider. Also on hand, Shell E Caris and Richie Zola.
I am dedicating this production to New Jersey State, its people and waters we all call home. I present this in-tribute to those most hurt in New Jersey, "Bob's Banger". In hopes that someone will see this video and appreciate the wonders of our coastline and the mission to rebuild it, New Jersey Style...
Bob Popovics hosts a wonderful video about the fly we all know as the "Bob's Banger". Easily one of Bob's most recognized creations to evolve from his fly tying vice. Bob's approach to saltwater fly tying is unique, practical and deadly effective. Produced with Brian Schneider - This video was issued the directors award at the Black Mariah Film Festival.
I decided to release this never before seen video, because our state (NJ) is so wonderful. I grew up fishing along the Jersey Shore and like many know most of it like the back of my hand. Because of Bob - I picked up a fly rod and learned how to cast, tie flies and seek salt water adventures. Many friends and families have lost so much, I wanted to take a moment to release a wonderful video Bob and I made together.
Here's to you NJ, Hurricane Sandy may have destroyed much of our material things, hurt businesses and families lost homes and more. But we are still here and we will rebuild. I hope you enjoy this video, feel free to share it with your friends! All Rights Reserved.
Brian The Wahoo