Simply the Best Place to go for Online Fly Fishing and Fly Tying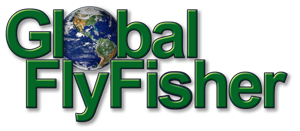 Published Jul 25. 2013 - 4 years ago
Updated or edited Nov 1. 2013
Bonaventure Hooké part two!
Here is part two of our Adventure in Bonaventure. This time we go fly fishing on the Bonaventure river with David Bishop and our girlfreinds.
Voici la deuxième partie de notre aventure à Bonaventure. Cette fois-ci, nous sommes allés pêcher à la mouche sur la rivière Bonaventure avec David Bishop et nos amies.