Simply the Best Place to go for Online Fly Fishing and Fly Tying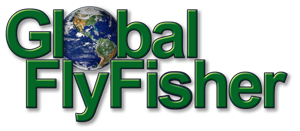 Published May 5. 2013 - 5 years ago
Updated or edited May 5. 2013
Craven's JuJu Baetis
The JuJu Baetis is one of the most effective baetis patterns fished today. I am using an AFF N304 hook (straight-eye, 2x-short, 3x-wide scud/emerger hook.
Check them out at www.allenflyfishing.com.
Charlie Craven knocked it out of the park with this fly. Using new and innovative tying materials, this has now become a true fish catching fly. Try tying this pattern using different colors of super hair such as olive/brown, black/white and burnt orange/black.
To view RK's Fly Design complete fly collection
Visit www.facebook.com/RKsFlyDesign