Simply the Best Place to go for Online Fly Fishing and Fly Tying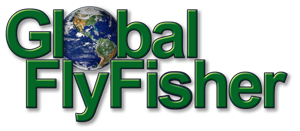 Published Apr 17. 2012 - 6 years ago
Updated or edited Apr 27. 2018
Fishing South Water Caye Belize
Video montage of a great week we spent in late 2011 staying at Pelican Beach Resort, South Water Caye in Belize.
The fishing here is super accessible with tailing bones right in front of your private bungalow style accommodation, you could even see them from the comfort of your own bed.
The large flat on the western side was loaded with mid sized Bonefish and my partner and 6 month old daughter could watch me roam the skinny waters from the comfort of the balcony.
The Bones on this flat were pretty spooky and had obviously seen their share of fisherman in the past, that said however they rolled over for the right presentation. The reef front was also home to plenty of Snapper, Barracuda and Triggerfish. Wandering the Caye North would also no doubt uncover a Permit or too.
While you could spend a week self guiding on foot from the comfort of your accommodation, local guides are also available to hit the numerous atolls in the area for Permit, Tarpon and more Bones.
This place is the perfect family destination for the fishing fanatic who has to balance family and fishing! Best of all it is at a reasonable price!