Simply the Best Place to go for Online Fly Fishing and Fly Tying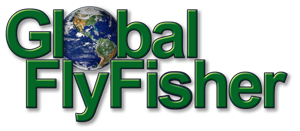 Published Jun 21. 2012 - 6 years ago
Updated or edited Jun 26. 2012
Fly fishing
Fly fishing is so exciting! This was my dad's second time fly fishing. We practiced casting, presentation, setting the hook and keeping a tight line a few times on the lawn.
The anticipation to get on the water was too great so we put our waders on and jumped in our float tubes. This was the Hex Hatch so things were likely to go crazy!
My dad was casting to rising trout that were cruising along the shallows, feeding on hex emergers and duns. He was using a size 8 foam hex dun which this trout found irresistable. Next thing you know....GAME ON!
The smile at the end says it all.