Simply the Best Place to go for Online Fly Fishing and Fly Tying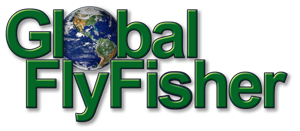 Published Feb 27. 2014 - 4 years ago
Updated or edited Sep 11. 2015
Forgotten Grayling Lake!
Absolutely the best grayling spot where i have ever visited!
This lake and small river inhabits only large grayling, ... We caught over 60 (50cm-59cm) graylings in one day. All graylings were C&R! The largest grayling we have caught there is 2120grams. The average grayling size is between 50-59cm!
If you are interested in this once in a lifetime trip please do not hesitate to ask us for more information. http://www.graylingland.com
Music: http://www.intrigue.no