Simply the Best Place to go for Online Fly Fishing and Fly Tying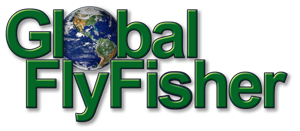 Published Aug 7. 2013 - 4 years ago
Updated or edited Nov 1. 2013
Hooke Cascapedia River!
Cascapedia, a dream come true for Fred, Jeff and Hugo.
In the past years, we wanted to fish the Grande Cascapedia. This river is one of the most coveted by salmon anglers from around the world because it hosts the largest Atlantic salmon in the world. It is in the Lake branches that we had the chance to fish with David Bishop. The water was rather low and warm weather conditions were therefore not ideal, but our friend and guide David still managed to show us that we must never give up. It was around 20h15 that David hooked up on a beautiful salmon.
…
La Cascapédia, le rêve de tous qui est devenu réalité pour Fred, Hugo et Jeff.
Depuis quelques années, nous voulions aller pêcher la Grande Cascapedia. Cette rivière est l'une des plus convoitées par les saumoniers du monde entier car elle héberge les plus gros saumons de l'Atlantique au monde. C'est donc dans le secteur des branches du Lac que nous avons eu la chance de pêcher avec David Bishop. L'eau était plutôt basse et la température très chaude, les conditions n'étaient donc pas idéales, mais notre ami et guide David a quand même réussi à nous montrer qu'il ne faut jamais abandonner. C'est vers 20h15, que David s'est accroché sur un beau saumon.
Musique :
http://itunes.apple.com/ca/album/the-white-buffalo-ep/id81654338
For more fly fishing vibes like our Facebook page :
http://facebook.com/hookeqc