Simply the Best Place to go for Online Fly Fishing and Fly Tying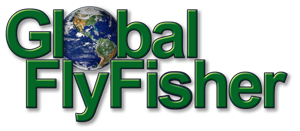 Published Sep 5. 2013 - 4 years ago
Updated or edited Nov 1. 2013
Hooké Leaf River
Fred and Maude had a chance to visit one of the most beautiful places in the world, Leaf River Lodge. The most amazing part of this adventure is that it was on home territory in the wilderness of Northern Quebec. The Leaf river has remained a clandestine jewel known only by the native Inuits of Northern Quebec. From its source in Minto Lake, the Leaf River flows away from the Hudson Bay toward Ungava Bay. On this trip our two adventurers had the opportunity to fuse the technology and hardware of today with unspoiled waters of Yester years. Big Brookies , Lake trout and Salmon were all présent for our two love birds to enjoy! Thanks to Alain and Louis Tardif for making this adventure possible.
Music :
https://soundcloud.com/junip/walking-lightly
…
Fred et Maude ont eu la chance de visiter une des plus belles places du monde, la pourvoirie de la Rivière aux Feuilles. La partie la plus étonnante de cette aventure c'est qu'elle s'est déroulée dans les régions les plus sauvages de notre belle province. La Rivière aux Feuilles demeure un joyau connu seulement des Inuits natifs du Nord québécois. De sa source du lac Minto, la Rivière aux Feuilles coule de la Baie d'Hudson à la Baie d'Ungava. Ce fabuleux périple aura permis à nos deux aventuriers de conjuguer avec la technologie et l'équipement d'aujourd'hui ainsi qu'avec l'eau pure et inexploitée d'autrefois. Grosses truites mouchetées, truites grises et saumons étaient au rendez-vous au grand bonheur de nos tourtereaux. Merci à Alain et Louis Tardif d'avoir rendu possible cette belle aventure.
Musique :
https://soundcloud.com/junip/walking-lightly