Simply the Best Place to go for Online Fly Fishing and Fly Tying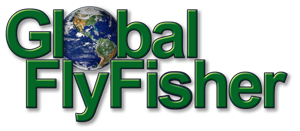 Published Jul 14. 2014 - 3 years ago
Updated or edited Sep 11. 2015
Hot Pink Pussy
Get your hands on a Hot Pink Pussy, an new articulated fly out of Tim Leech's Stable.
This is a killing fly for those dog days, when it to hot or to cold to get a rise at of those big old trout. Just give them a sniff of Hot Pink Pussy and they be gobbling it up.
Best fished on a fast sinking Line with a strip or tip retrieve, the venation in pinks helps emphasise the pulsing movement of the articulation and feathers.
Pink is a killing colour for clear water and very good change colour when other have seen their day and will help you get to grips with Salmon, Steelhead, Trout and Pike. the full recipe will be on the fly fishing podcast website ASAP see link at the top of the page. Tight lines now