Simply the Best Place to go for Online Fly Fishing and Fly Tying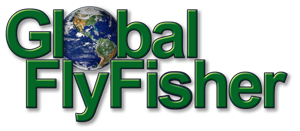 Published May 1. 2013 - 5 years ago
Simms Shoot Out 2013 - Bent
Two days to film and one day to edit with the infamous Dan "Rooster" Leavens. All nighters, Monsters, numerous pots of coffee and the constant hum of computers and chargers running at full steam was our daily routine during the 2013 Simms SHOOT OUT film event. Rooster proved his worth bringing in big fish after big fish, with hilarious comments thrown into the mix. Here is our winning Simms Shoot Out film submission, BENT.
Big thanks to Simms for giving us the opportunity to compete against some of the best filmmakers in the industry and an extra special thanks to Rooster, Dayna, Grey, Bubba, and Dave out at the Stonefly Inn & Outfitters (thestoneflyinn.com/).
For more check out our website @ montana-wild.com
Or catch us @ facebook.com/Montana.Wild.Productions
Instagram: @montanawild
Music:
CCR - "run through the jungle" (instrumental)
Metaform - "it's gotta be"