Simply the Best Place to go for Online Fly Fishing and Fly Tying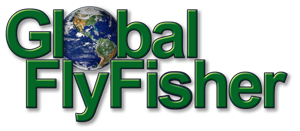 Published Jul 31. 2014 - 3 years ago
Updated or edited Aug 1. 2014
Spinner Fall
This was a very cool shoot on the Bitterroot River in Missoula Montana. All footage was shot in one morning in Late July over 3 hours.
www.montanaflyfishingguide.com
I decided to not take a fly rod and get as close to some big browns on the rise to our morning spinner fall. The fish were picking PMD spinners and Trico Spinners. Because I didn't have a fly rod or the excitement of hooking one of these big brown trout to distract me I was able to focus on moving slowly and sneaking in tight. At one point a well over two foot long brown swam by me and almost hit my tripod totally unaware I was there. I cranked up the gain on my Rode video mic and was able to capture the sounds of the rise. I took quite a bit of processing to get it right, but that distinct sucking noise of a trout on rhythm that we hear so clearly as anglers above all else came through.
Camera Specs -
Cannon 5d Mark iii shot at 1280x720 60fps, Canon ALL-I codec
Sound was with Rode mic
Canon 100mm Macro lens, Canon 400mmL
Post Processing
Shot at Prolost Flat, Adobe Premeire Pro CC, Graded with Red Giant Color Suite 2.5
Sound -
Rode Video Camera Mic
Bought the music at Pond5.