Simply the Best Place to go for Online Fly Fishing and Fly Tying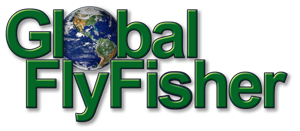 Published Mar 27. 2013 - 5 years ago
Updated or edited Mar 27. 2013
Sunray Shadow
A small Sunray shadow salmon fly, tied the way I like to fish it! wich is a bit on the small side about 10-15cm. This fly has caught many salmon all over the world and has proofed to be very effective. I like to use the pro flexi tubes for this pattern. Because you get a small and nice looking head, without having to put 2 types of tubing together. Off course you can make the wing as long a you like!
Have fun tying and if you like my videos please subscribe to my channel!
THANKS FOR WATCHING!