Simply the Best Place to go for Online Fly Fishing and Fly Tying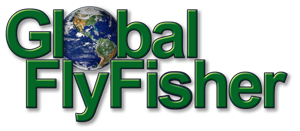 Published Mar 1. 2014 - 4 years ago
Updated or edited Mar 1. 2014
Trout Fishing Navarre
Fishing for wild trout in Navarra Pyrenees allows the angler to merge with the natural environment and emulate the most bucolic passages from the book "Fiesta" Hemingway.

(...) Bill put the pack against one of the trees and we jointed up the rods, put on the reels, tied on leaders, and got ready to fish.
"You're sure this thing has trout in it?"Bill asked.
"It's full of them." (..) The Sun Also Rises. Ernest Hemingway.