Simply the Best Place to go for Online Fly Fishing and Fly Tying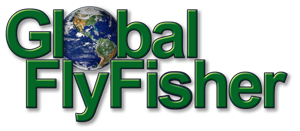 Published May 17. 2014 - 4 years ago
Updated or edited Sep 11. 2015
Trout VS Streamer
When fly fishing for trout, using streamers is one of the most exciting ways to catch these beautiful fish. Trout can be extremely aggressive and when the fishing is slow streamers are perfect way to aggravate the fish and get them to eat. These trout may be small but they hit the streamers like a steam train and can get the blood pumping in any fisherman's veins.
Music : Oh! Dark Arrow - Hive Traffic
https://soundcloud.com/oh-dark-arrow
FlyBru would like to thank the sponsors who made this possible:
Air
Sun
Water and
Fish
FlyBru supports Catch & Release.
Please look out for our next video and support FlyBru by liking this video and Subscribing to the Channel, much appreciated !!
Check out
http://flybru.tumblr.com/
http://flybru.wix.com/flybru
Hope you enjoyed !