Simply the Best Place to go for Online Fly Fishing and Fly Tying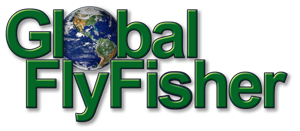 Published Apr 15. 2013 - 5 years ago
Updated or edited Apr 17. 2013
UV-Buzzer
The buzzer I've tied is called the UV-Buzzer for 3 reasons:
The butt color is a fluorescent one. This color reacts to UV light. This buzzer is meant for fishing in deeper parts of a lake under a bung. The light that penetrates these deeper parts best, is UV light. Colors that react to UV light stand out more in deep water layers.
The thorax cover is made of UV-sparkle. It comes in long strands of about 20cm. This stuff really glows when the sunlight hits it.
The fly is finished with an UV-resin.