Simply the Best Place to go for Online Fly Fishing and Fly Tying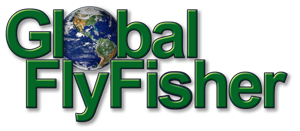 Published May 12. 2014 - 4 years ago
Updated or edited Nov 17. 2015
A spring trip
I have been going on these fishing trips twice a year with a bunch of friends for more than a decade. These days it's more trip than fishing for me.
In the beginning
we went to the island Bornholm, which offers some really great fishing, but after a couple of disappointing trips - fishing wise that is, the island is always gorgeous - we tried Fyn in stead. This fabled sea trout Eldorado never really delivered, so we started "shopping around" and have been to my home island Sjaelland, southern Denmark close to the German border and tried what we could to find some good fishing.
None of our trips
have been as the best ones to Bornholm with regards to fishing, but they have still been fantastic with great friendship, good food and altogether excellent experiences.
The original group has been spread for all winds. People have grown older, lost interest in the group and these trips, have moved or a combination of all of the above. A few of us still hang in there and we have spread the joy and now fish with some really great new and old fishing friends from Denmark, Germany, the Netherlands. Sweden and other countries.
Nevertheless we had a fantastic trip, and even though my own fishing was very limited due to problems with walking, I drove around and thoroughly enjoyed the scenery and made a few casts sitting in my beach chair as well as in my kayak.
There was lots
of fishing done and quite a few fish caught, but as I said nothing really impressing - numbers or sizes. Even the notorious garfish, usually present in annoyingly large numbers in late April and early May, failed us and only a few were caught in water where we'd expect a garfish take in every cast.
These pictures can
give you an impression of the beautiful Danish coast in the spring.
A few other Danish galleries