Simply the Best Place to go for Online Fly Fishing and Fly Tying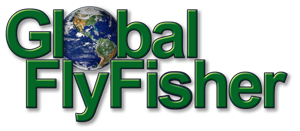 Published Aug 28. 2012 - 5 years ago
Updated or edited Oct 20. 2012
Pit River California - CalTrout
After CalTrout helped force the rewatering of the Pit River Powerhouse #3 stretch in the 1980s, one of California's best -- and toughest -- fisheries was born. Renowned for its difficult access and wading, the Pit River's PG&E-owned hydroelectric facilities recently came up for a FERC relicensing. CalTrout participated in the negotiations, and while higher flows were needed to protect trout from seasonal temperatures on Pit #4 and #5, the flows on Pit #3 ended up a little higher than we wanted.
Recently, a group of CalTrout employees and anglers visited Pit #3, #4 and #5 to survey the new flows, in part to inform the ongoing "adaptive management" process we insisted be part of agreement. In effect, it allows for flows to be revisited if the best available science tells us the relicensing goals aren't being met (including recreational use).
Shot by noted fly fishing filmmaker Mike E. Wier, this video is part documentary, part science, part fish porn, and all Pit River.