Simply the Best Place to go for Online Fly Fishing and Fly Tying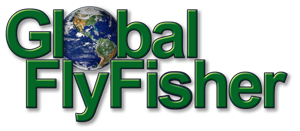 Published Apr 21. 2014 - 4 years ago
Updated or edited Apr 22. 2014
Spring Fly Fishing - Wilson Creek North Carolina
Spring Fly Fishing at Wilson Creek in North Carolina. A great day of fishing and had a lot of fun helping the little brother out with mastering the art of fly fishing . Caught 3 nice trout, One rainbow about 16-17 inch, 2 brookies one about 12-14 inch the other a 12 incher. Caught one of the brookies under the first bridge on my first cast and we didnt even have the cameras ready it was so fast! Wollies were working that day and later afternoon there were a few BWO hatches and parachute adam hatches but we just couldnt get anything on the drys.
We WOULD APPRECIATE IT IF YOU HT THE LIKE BUTTON AND COMMENT ON WHAT YOU THINK ABOUT THE VIDEO!
Also Make sure to follow us on INSTAGRAM for more updates of our travel and fishing with some great pictures and videos at: instagram.com/wildflyflyfishing
ALL RIGHTS OF THE SONG TO Mtns - "Lost Track of Time"