Simply the Best Place to go for Online Fly Fishing and Fly Tying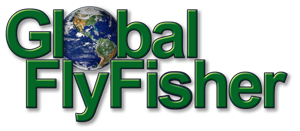 Published Feb 8. 2016 - 2 years ago
Updated or edited Feb 8. 2016
Synthetic Glass Minnow
Glass minnows are a light weight and easy to cast fly. They are also very easy to tie. Great flies for mimicking small fry, or see through fish like glass minnows. You will love fishing this fly, and also love tying them. Great for inshore saltwater species like redfish or sea trout, and also great for fresh water fish like bass and large trout.
Materials used:
Fibers:
Super Fiber or EP Fiber - Natural White
Hook: Gamakatsu SC15 in size 1/0
Epoxy:
Solarez "thin hard"
Eyes: Silver 5MM eyes
Body wrap:
Cactus Chinelle - white/clear