Simply the Best Place to go for Online Fly Fishing and Fly Tying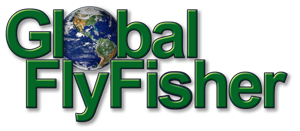 Published Feb 10. 2001
Sawada tubes
Niels Have's take on some Ken Sawada patterns - tied on tubes.
Inspired by Sawada
By Martin Joergensen - Flies by Niels Have
The Japanese fly tyer Kenichiro Sawade is not known to be afraid of colors. He is an extremely crative tyer, whose flies always sparkle with color and beautiful materials and proportions. In his book "Tube & waddington Fly Dressing" he shows patter descriptions for new and classical flies tied on tubes and waddington shanks.