Simply the Best Place to go for Online Fly Fishing and Fly Tying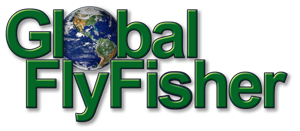 Published Feb 7. 2018 - 4 months ago
Updated or edited Feb 7. 2018
DIY dubbing brush maker
Bretislav has a little machine in his collection of fly-tying tools. It was made by his father about 20 years back.
You can make slim brushes for nymphs or woolly buggers, or long-fibre brushes for saltwater and streamer flies.
You need:
Pieces of board and wood for the base and groove
Brush Motor (from an RC shop or an old toy) approximately 3 volts. It can be a version with gearbox for slower spinning.
Batteries
On/off switch or push-button switch (can be scavenged from some old toy)
2 stainless steel extension springs
The construction is fairly simple, and can be seen in the video below where you can also see its use.
Remember to subscribe to Kašpar's channel on YouTube to support him in making more videos.