Published Apr 25. 2011 - 12 years ago
Updated or edited Dec 5. 2017
Where to fish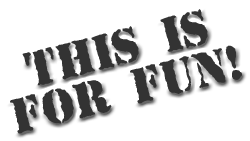 You may be under the impression that finding a good place to fish is difficult and that the best spots are secret and far away from everything. Wrong! Read this article and learn how to find the best and richest fishing locations. They nearby, easy to access and so full of fish
You may be under the impression that finding a good place to fish is difficult and that the best spots are secret and far away from everything.
Wrong!
Read this article and learn how to find the best and richest fishing locations. They are both close to where you live, easy to access and so full of fish you can almost walk on the water.
Books and magazines
Let's start with the basics: The best fishing locations are those mentioned in books and magazines.
Don't let anybody convince you otherwise.
If it's in print, it's better than anywhere else. And next month or next year when some other stream, lake or coastal stretch is mentioned in an article, the old one is not worth visiting anymore. Just leave it, and only return after a few years when it starts getting mentioned again. Always direct your attention to the most recently mentioned location.
Being mentioned in guide books will give the location a more sustained quality. Being mentioned in a recently published guide book will make a location worth visiting for several years ahead. But look at the publishing date in the book, because old locations are obviously worn out, out of fashion and not worth a sideways glance.
You can always trust different symbols in such guides indicating what species to catch at what time of year. And rows upon rows of symbols are better than one or a few.
Good fishing spots also have names. Aaa's Point, Bbb's Ground or The Ccc Hole clearly indicated on a map is a sure sign of a good fishing spot.
No name, no fish.
In the flyshop
All knowledge about fishing spots obtained in fly, tackle and bait shops is pristine, secretive and for-your-ears-only. Shopkeepers keep such secret spots to themselves, and only share with a small select group of special customers, of which you happen to be a member.
When shopkeepers dig out that old and worn map from under the counter, lick their lips, talk in a low voice and look sly, it's time to listen. They only do that for very few customers, and never guide the average fisher or passer-by to any specific locations.
Don't get fooled by the fact that their secret spot is marked with arrows, ringed and almost gray from finger tips pointing to them. That's not from showing the spot to customers, but comes from the numerous times the staff has dug out the map on slow days and simply been sitting there and looking at it themselves, wanting sooo much to go there. Don't get the impression that they have their own special spots, that only they know. No, no. Shopkeepers happily share the best places with you.
And make sure you get them to sell you a dozen of those special flies, which were designed for that specific spot at the exact time that you are there.
Driving and parking
The best fishing spots are close to convenient parking with easy access to the water. Paths are paved, steep banks have steps or even staircases and in many cases signs will tell you the exact directions, where to go, what to catch and much more. Reading any online or printed fishing reports will support this fact. A far majority of them will mention places that are easy to go to. It's obvious that most fish are caught where access is easy. Numbers don't lie.
If the road runs along the stream, lake or seaside, there's bound to be good fishing, and the best fishing spots is where you can pull out and park your car right on the water. Hiking along the stream or going for a long walk on the beach will just bring you further away from the action. Anglers that hike for hours, even days into the wilderness or up into the mountains are simply masochistic fools who don't know a good fishing spot from a puddle of rain water.
The rule is simple: The best fishing spots are found near roads, parking lots, picnic areas, paved paths. If they at the same time are close to good shopping or eating, they are up there with the best.
Never move!
Once you get in the water and start fishing, it's very important that you don't move. Everybody knows that the fish will come to you and that you don't have to find the fish. Stay put, and cast to the same spot hundreds of times!
The one cast one step principle was invented by some hyperactive, fitness-crazed, social-minded angler who thought you had to move to find the fish and leave all the good water to other anglers.
If you move, maybe because your feet are sleeping or you have cramps in your legs, make sure to move in front of or at least very close to other anglers. This will drastically increase your chances of catching.
Always go to the same spot when you arrive to a place where you have been before, especially if you have caught a fish there - even years ago. You are almost guaranteed to catch a fish in the exact same spot.
Don't get tempted to explore other parts of the water where you haven't caught fish. Everybody knows that such water is barren and fishless, and don't let signs such as rising fish, head-and-tails or even jumping and splashing fish convince you of the opposite. These fish are simply on the move towards your spot.
And if you catch a fish in a certain spot, your searching days are over! Stay there! Don't move an inch! It's crucial to fish over that same water again and again. People who tell you that hooking and fighting a fish will spook other fish or tell you that the fish you caught and released will be tucked in the sea weed or under the bank for hours have no idea what they are talking about.
The importance of flocking
Fish seem to concentrate where people gather. It seems to be a natural instinct, so people in the water means fish in the water, and a lot of people in the water means a lot of fish.
Join the party. The merry chatting, yelling and crossing of lines will also add to the social part of fishing, and the constant beating of lines on the water will definitely attract a lot of fish.
If somebody catches a fish, it's very important to immediately reel in your line and get to fish as close to this person as possible. Everybody knows that fish school, and the chances of catching fish increases significantly when everybody is flogging the same piece of water.
Don't be shy.
Get in there!
The more, the merrier!
Time of day
There is no need to get up early or stay up late. Many anglers seem to be under the false impression that there is such a thing as a "magical hour" just around sunrise and sunset.
Don't be fooled.
Fish like to sleep in too, and will stop eating the moment the sun starts descending towards the horizon. To convince yourself of this fact you just need to get out once at sunrise or stay late at the water after you'd normally have left.
No one else is there!
A surefire sign that there is nothing to fish for. Why would people not be there if fish were plenty and the action at its peak?
And the quality of the experience is vastly exaggerated. The light is faint, shadows are long, it's often misty and even cold.
No, simply stay in bed, shower and shave, eat breakfast and take it leisurely. You will easily hit the water at peak time, likely to be 9-10 o'clock in the morning, where the number of cars in the parking lot tells you that fishing is at its best. And when supper draws closer, just reel in, pack down and leave. The water is not worth fishing once everything calms down and the light fades.
Reading the litter
You may have heard the phrase "reading the water". Well, videos, books and magazines may try to convince you that knowing where the fish are in the water is the key to success.
Not so.
Here you will learn the ultimate trick in locating fish: reading the litter.
Carefully look on the ground around your fishing water, spending some extra time on the parking lot and the picnic area.
Here you will learn the ultimate trick in locating fish: reading the litter.
Heads and guts from fish that have been taken for the pan is always a good sign. The more fish that are removed from the water, the more room for larger and more hungry fish. Empty soda cans and candy wrappers are also a good sign, paper and Styrofoam packs from burgers and empty take-away boxes are even better, but if the place is littered with beer cans, bottles and caps, not to mention hundreds of cigarette butts, you know you have found blue ribbon water!
Once on the water you can identify the best single spots by looking for line on the ground and in the bushes, flies in the branches overhead and tonnes of leader material, half fly lines and numerous flies in overhead power or telephone lines. Fish right underneath these marks, and you will be into fish in a matter of minutes.
Don't listen to guides
For some reason people often hire guides to help them find fishing water. There's no reason to do so. You can easily find new and fantastic fishing water yourself using the above advice, and not knowing the area or the water is no reason for hiring a guide, although you will often hear people argument that it is.
But should you be fishing with a guide (someone else might be paying), never listen to his advice. He will most likely want you to drive far, trek for miles or sail on long boat rides to faraway, special and "undisturbed" locations for no reason at all. Any idiot can see that the fishing water right by the dock or on the beach next to it is just fine.
The only reason guides want to go far away is to avoid working! The more they sail or drive, the less they have to actually guide. They also want you to fish places that are hard to access, simply to have the good and nearby spots to themselves when not with clients. If they were to take you fishing right where it's obvious, you wouldn't need to hire them the next time you come, but could manage on your own.
Smart, huh?
So never listen to the guide, but decide where to fish yourself or simply avoid hiring these wisecracks who think they know the water just because they were born and raised on the banks and spent 40 years exploring and fishing the area. They don't know much that you can't learn yourself in a day or two using the above advice.
Ready
These general rules will enable you to find good fishing water in any area in any part of the world.
So you know how to dress and what to fish with, how to prepare and how to find good fishing water.
You are now ready to go out there and outfish everybody else.
More content from the front page