Simply the Best Place to go for Online Fly Fishing and Fly Tying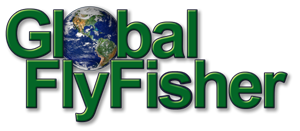 Published Feb 9. 2012 - 6 years ago
Updated or edited Dec 24. 2016
How to submit a pattern to GFF
Occasionally visitors ask whether they can contribute a fly pattern to this site, and the answer is a clear and loud YES!
We produce quite a few pattern articles ourselves, but there's a limit to our originality and the time we have. So your patterns are more than welcome. Your own, other people's, classics, modern, proven, experimental, freshwater, salt. Just bring'em on!
We will need:
Pictures
Pictures, pictures, pictures! GFF is a picture driven site and we want illustrations to show your fly. You can shoot them or we can, in which case we need the fly or flies in hand (see below). Drawings will also do fine. We have some fine entries that have drawings in stead of photos. If it works for you, it works for us.
We don't need step-by-step images as a rule, but if you can take them, they improve the article immensely. A pattern article is way better with them. They're not easy to shoot well, but if you can do them, we can most likely work with them and publish them.
We also like to see images of the fly "in the wild" if at all possible, outdoors, near the water, in a fish's mouth, in your hand, in a log or a piece of driftwood. Anywhere but in the vice. We also like to see pictures of where the fly fishes, stream, ocean, lake. Environment, boats, cars, places you fish, places you see when you fish. We have a ton of articles on photography and a very thorough article on taking fly pictures.
Text
You don't need to be a novelist to write this. A few short facts can do. You are allowed to write a longer story, but not required to. We have a whole article on
how to write for us
.
Materials
We also want a materials list naming all materials, colors, qualities etc. List them in the sequence they are used.
Tying sequence

A written tying sequence would be nice. Even for the easiest of flies, and of course if it's complex or you use special tying techniques.
Your checklist
The more of this you can send, the better:
Pictures, pictures, pictures! The more the better.
How, where and when to fish the fly and what it catches
The history of the fly, where you met it first, its origins
Materials used in the fly, a list with materials in the sequence they are used, hook, thread...
Tying instructions, step-by-step
Images of the tying steps
Something about you, where to contact you
Contact us
If you want to give t a try, contact me, Martin Joergensen, through mail and I will help you through the process of planning, structuring, writing, shooting or sending flies to one of us and have us shoot them.
Don't be shy! Become a fly pattern article writer!
Relevant articles