Published Nov 9. 2006 - 14 years ago
Updated or edited Aug 8. 2015
October 30th............ Cold Weather Fishin!!!!!
My fishin partner Sean and I decided to make a "last" trip, well maybe it's the last trip, of the season to a local lake.
Now the first picture is my camp at this lake on the August long weekend. Looks nice doesn't it....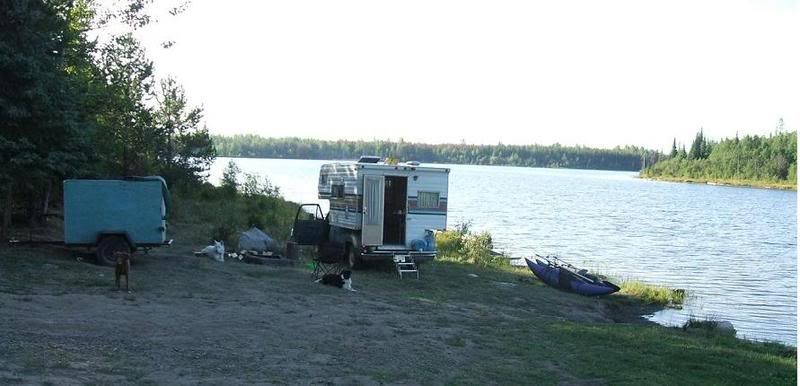 The next picture is what we arrived to on October 30 at a morning temp of -6

After getting into the water, me in my pontoon boat and Sean in his pram, we found the fishing very slow to start. The only excitement I had was spooking a Cow Moose who was close to the waters edge as I made my way into a little bay.
Now, I started off fishing this lake as I always do through out the spring and summer and was having no luck. After watching Sean hook a few fish and asking him how he was getting them I realized I was working the fly far to fast. I switched to a black chrome bead head woolly bugger and also started to retrieve the fly very slowly using a type 4 full sink line. Then the fishing started to get really fun. Both Sean and I caught a good number of fish with my largest reaching 18 inch.
Me fighting a nice fish, see the nice ice in the background...... hehe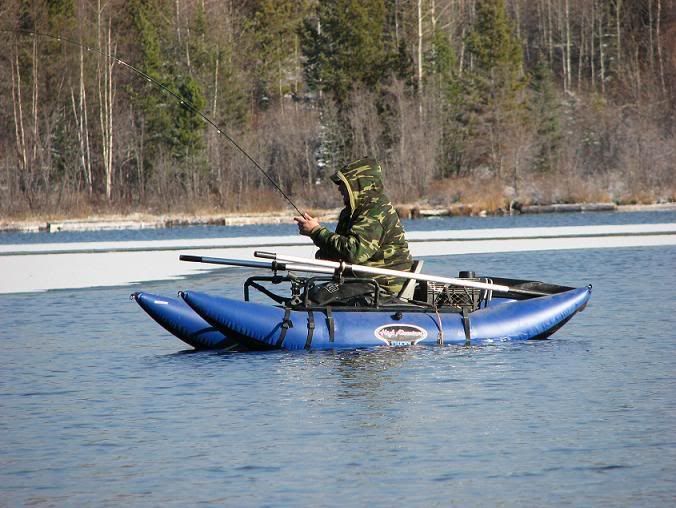 Sean fighting a nice rainbow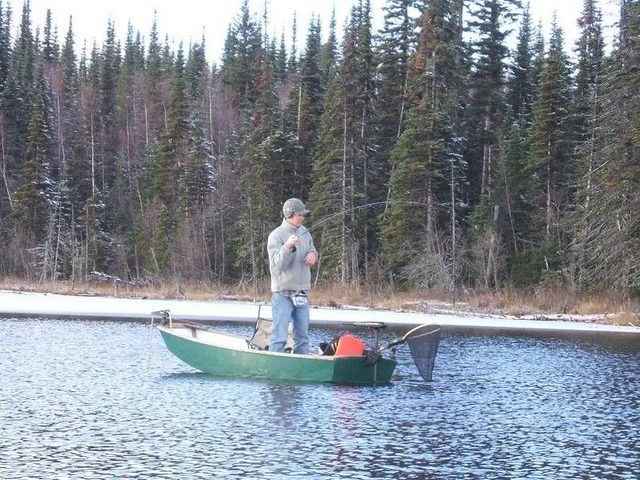 Me fighting a beauty....Nice shot Sean!!!!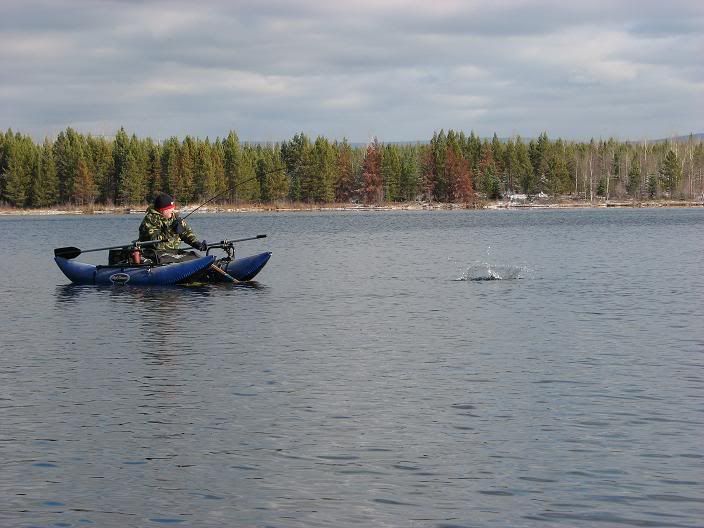 Sean Releasing a fishy....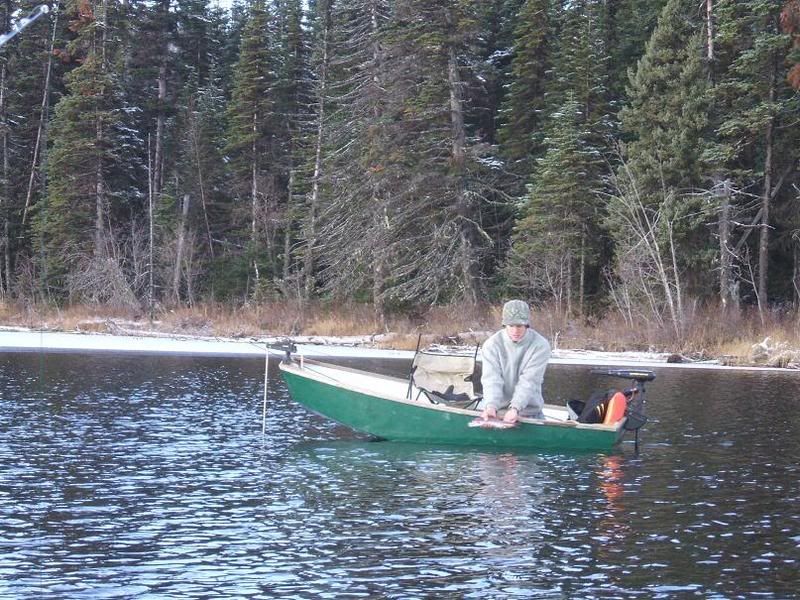 Another Sean Fish.....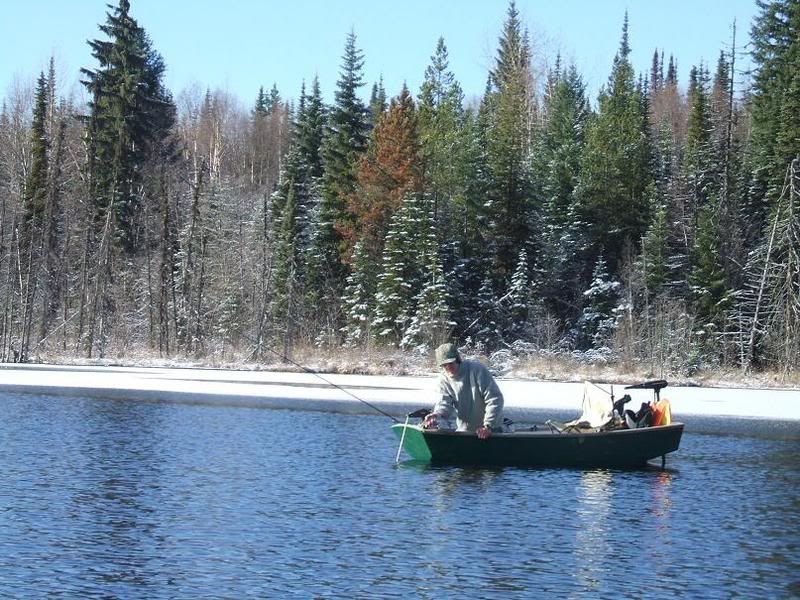 One of mine..... Notice the icicles on the underside of the pontoon boat............hehe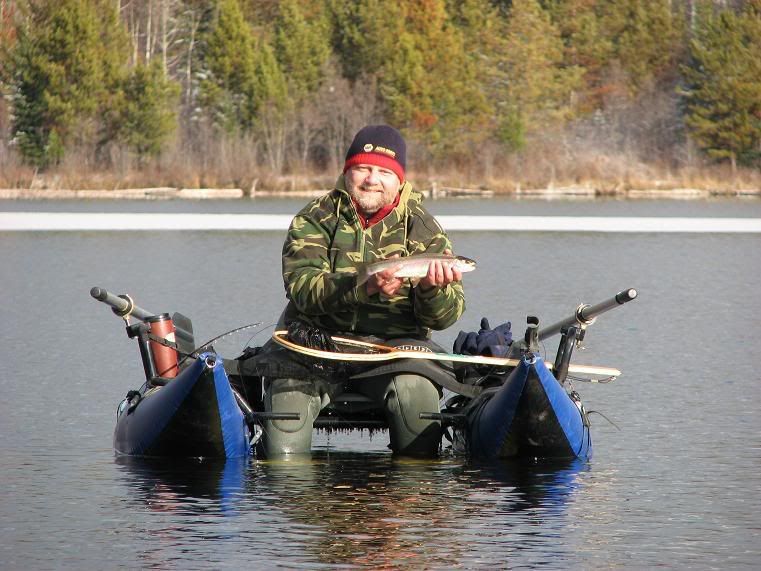 Now after about five and a half hours of fishing, my feet were frozen and we had both had enough of the frozen eyes and fingers. I have to say, that even though the conditions were a little rough, we had a great day on the water.