Published Sep 16. 2018 - 4 years ago
Updated or edited Sep 16. 2018
GFF Newsletter: ACA's Beginner's Guide to Fly Casting | Backwoods Brook Trout | Reel seats and reel feet | Roland Henrion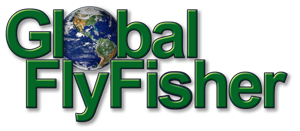 Simply the Best Place to go for Online Fly Fishing and Fly Tying
Sep 16. 2018
In spite of the very slow publishing pace, I have managed to get a few things up on the site - one of them actually about the slow publishing pace. Paid work has been tolling on my time lately, and when that happens, GFF is among the victims. I have a backlog of contributed articles that I started editing and getting ready, but haven't found the time to finish. I'm on it, and they will find their way online soon. In the meantime there's a book review of an excellent beginner's casting book, a pretty nerdy piece about reel feet and reel seats and a couple of blog posts as well and dozens and dozens of new videos.
I even started publishing South African Korrie Broos' tips in a series called Tip of the Day - but I have to admit that keeping up with the days has been hard, and it's not been quite daily that a new tip has been published.
As autumn and winter is getting closer and work on the new GFF headquarters is less and less, I expect to start tying flies, taking pictures and publishing more regularly.
Martin
Articles

Videos

Blog

Simply the Best Place to go for Online Fly Fishing and Fly Tying

Editor

Martin Joergensen
Feel free to contact me regarding this newsletter.

Newsletter