Published Sep 4. 2016 - 6 years ago
Updated or edited Oct 4. 2016
GFF Newsletter: Off season in the right time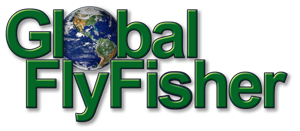 Simply the Best Place to go for Online Fly Fishing and Fly Tying
Sep 4. 2016
Another great and beautifully illustrated destination article has been published. Swedish Robert Kolarik is a regular visitor of the fascinating rivers of Slovenia, and has written an article about the fishing and included a few tips for those who want to go.
New videos keep coming in, and are typically published at a rate of several a day. The video section is one of the really stable traffic generators for the site. I select only the best videos based on some pretty strict criteria, and that may be why people like to come. It's quality only.
I'm currently working on finishing a couple of articles:
- Intruder shanks - the continuation of an earlier article about Intruders, this time about the shanks themselves, shapes, sizes, brands, DIY and much more. Still need to shoot some photos, but it's on its way.
- Tool organizers - an article about tool caddies and other neat thingamajigs used to hold your fly tying tools. Also with some DIY.
- Articulated flies - yes, it's the rage and a pretty neat way of constructing a fly. In depth and thorough article about the subject.
- Meade's flies - an article about Australian Rob Meade's flies, which are out of this world and very different. Need to tie some flies and shoot some photos before this one is in the air.
But I don't have all the time in the world for doing GFF, so if you have an idea for an article: a pattern, a tip, some images from a nice fishing trip, consider sharing. Contact me and we can work on getting it published on the site.
Martin
Articles

Videos

Blog

Simply the Best Place to go for Online Fly Fishing and Fly Tying

Editor

Martin Joergensen
Feel free to contact me regarding this newsletter.

Newsletter