Published Mar 12. 2019 - 4 years ago
Updated or edited Mar 12. 2019
GFF Newsletter: Pacific Northwest Streamer Conversions | Hair pin intruder shanks | The Brown Owl | Rotating your bobbin holder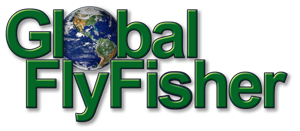 Simply the Best Place to go for Online Fly Fishing and Fly Tying
Mar 12. 2019

Don't be surprised if this is the first newsletter you get from the Global FlyFisher.
Since about a year ago, I have signed up all users on the site for a newsletter, and thought I sent out every newsletter since then to all of you.
But I didn't!

It became clear to me a while back that the mail-service I used was limited to 500 mails per day, and the number of subscribers is about ten times that, so only a fraction of the recipients actually got the mail.
That should be fixed now, and all subscribers should get their mail properly delivered.
So for those who didn't get the previous mail, find a recap below
And for everybody: all previous newsletters can be found on the site here:
https://globalflyfisher.com/newsletter-archive

Should you want to unsubscribe, there's a link in the bottom of this mail.
---
Quite a bit has been going on on the site since the last newsletter. New articles keep appearing with almost regular intervals, and the publishing pace is quite good, with the addition of new content more often than it's been the case for a while.
You will find links to the latest content, but there's much more, which has been published since the latest newsletter, so if you haven't been on the site lately, you may want to drop by and see what's new.

During the last couple of months I have also been working with renowned fly tyer Wayne Luallen and the Norwegian fly tyer and writer Runar Warhuus on a new section with tying tips in the form of short videos. This section hasn't really been launched yet, but is ope to the public, and will slowly grow in scope and size as we get more videos finished. I have a bunch of raw footage on my local hard drive, which all need to be edited and uploaded, so there are more videos underway. Some of the videos already uploaded have also been shot again, and will be replacing those already there.
https://globalflyfisher.com/video/tips

More content is waiting backstage, and there will be plenty more articles and videos published in the coming weeks.
As always: if you have ideas or suggestions, feel free to contact me any time.

Martin




Articles

Videos

Blog

Simply the Best Place to go for Online Fly Fishing and Fly Tying

Editor

Martin Joergensen
Feel free to contact me regarding this newsletter.

Newsletter