Published Jun 4. 2022 - 9 months ago
Updated or edited Jun 4. 2022
GFF Newsletter: Softly Softly | Primordial Bonefish Stew | Sleekit Streamer | The Water's Violin | Organzackle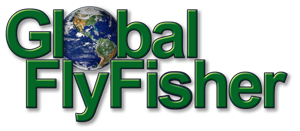 Simply the Best Place to go for Online Fly Fishing and Fly Tying
Jun 4. 2022
The latest newsletter went out in March, and one of the articles promoted in it was a call for contributions. You can read it here, and the call is still out: if you feel like helping with some content, please contact me. You can mail me at martin@globalflyfisher.com, or you can simply reply to this mail.
Luckily I had some good response to my call, and one result was a contact to British fly angler and tyer Nick Thomas, who has since the initiation of this contact delivered a bunch of great pattern articles featuring his innovative and very modern flies, as you will see below. Nick wrote the excellent book "Fly Couture", which I reviewed recently.
Other people have been in contact, and I hope that some of these contacts will result in new and exciting content soon.
But... fishing season has rolled over the northern hemisphere, and that means that people go... eh... fishing... And good on them! But it also means that the time for writing articles, tying flies, making videos, taking step-by-step pictures and such is on the back burner, and the inflow of new material is slow. That's OK, because hopefully a lot of people are fishing and not browsing the web for off-season entertainment and education.
Still, there is new content on the site, and if you have something to share, my desire for contributions is still there, so please be in contact, and we can work something out.
Or you could just go fishing! I'd forgive you your priorities.
Tight lines

Martin