Published Jun 14. 2016 - 6 years ago
Updated or edited Oct 4. 2016
GFF Newsletter: Summer is here | Lucky 13 | Upcoming articles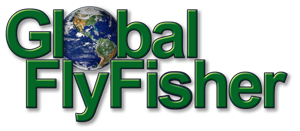 Simply the Best Place to go for Online Fly Fishing and Fly Tying
Jun 13. 2016
As always things slow down during the summer. People go fishing, contributions cease to arrive, I finish paid projects rather than GFF articles, and the number of visitors are the lowest of the year.
There is new content anyway: the story about Tom Gorman's first marlin, a couple of blog posts and as always a lot of new videos.
And even through the slow period, I'm still working on a ton of projects. Among the upcoming articles you will find:
- Intruder shanks. Basically everything in the market plus some DIY.
- Hackle pliers, the full story. Models you know, some you probably didn't know existed.
- Going small in the big sea. Why small flies might work better for saltwater predators.
- Bullethead flies. A simple and useful tying method.
- Meade's flies. Some really crazy Australian contraptions!
- Discs and cones. Their history, the products and a lot of flies using them.
There's much more hiding in the abyss of my hard drives. Much will find its way to the site.
If you have stories, patterns, tying methods, fishing tips or the like that you want to share, we have the space to host it. Feel free to contact me at martin@globalflyfisher.com
Martin
Articles

Videos

Blog

Simply the Best Place to go for Online Fly Fishing and Fly Tying

Editor

Martin Joergensen
Feel free to comntact me regarding this newsletter.

Newsletter