Published Oct 24. 2016 - 6 years ago
GFF Newsletter: The humble hackle pliers | GT | Fly-casting Finesse | Observation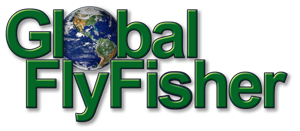 Simply the Best Place to go for Online Fly Fishing and Fly Tying
Oct 24. 2016
So, autumn has struck the northern hemisphere and even though I don't fish that more anymore, I can feel that the season is coming to an end.
I have been working on a couple of longer articles for the Global FlyFisher for a while, and they are both ready for publishing now. One is about the simple tool the hackle pliers and the other one about alternative sources for fly tying materials
The Humble Hackle Pliers is an in-depth coverage of a lot of types of this tool. You will probably be surprised to see how many variations and price levels there is of this seemingly straight forward tool.
Inexpensive materials is an article about finding fly tying materials from alternative sources - and typically at much lower prices than what flyshops charge.
I also started reading more as is my habit during the off season, and did get a bunch of new books to review - both review copies from publishers and books that I bought myself. This round covers three: one on GT, one on casting and one on fishing in general. Find links to the reviews in this newsletter.
Next week an article about the Italian NiChe fly is going online, and I'm working on an article on tool caddies, one on articulated flies and many more, which will hopefully appear during the winter.
Martin
Articles

Videos

Blog

Simply the Best Place to go for Online Fly Fishing and Fly Tying

Editor

Martin Joergensen
Feel free to contact me regarding this newsletter.

Newsletter