Simply the Best Place to go for Online Fly Fishing and Fly Tying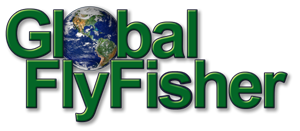 Published Jul 20. 2005 - 12 years ago
Updated or edited Sep 27. 2015
Submit your pictures
Do you have some great fly fishing photos? Do you want to join us in an experiment?
We are currently working on a new function on the Global FlyFisher:
GFFPix - the Global FlyFisher's reader's own picture gallery
. This function is still in its infancy, but we would like you to help us by trying it out. The idea is to create a repository for the best fly fishing pictures on the web, and the pictures are supposed to come from the GFF visitors. You can now share your best pictures and experiences through GFF. The system is not that advanced yet, but depending on the success we expect to expand the number of functions and develop new options. You are more than welcome to mail me your suggestions on
martin@globalflyfisher.com
. So let's see some pictures now. All the digital cameras and scanners out there need to get to work and create some nice photography. If you want some inspiration, try looking in our
Gallery section
.