Simply the Best Place to go for Online Fly Fishing and Fly Tying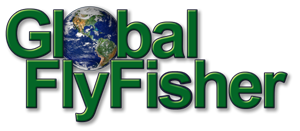 Published Nov 18. 2017 - 8 months ago
Updated or edited Nov 19. 2017
Fly Fishing HUGE open water Musky
When you hear the boys are headed for a musky mission, you NEVER say no.. Ever..
This was a pretty cool experience as I have never seen the musky fishing scene in person. 12 hours on the water for a couple shots at fish seems pretty crazy until you see one of these fish come out of no where and crush a 14 inch fly. It really is one of those things you need to experience in person to really understand.
Big shoutout to Chris P, Mike, Jay, and Chris M for letting me tag along on their yearly musky trip. I had an amazing time watching you guys bomb big flies around all day!
If you would like to know more about these guys, check out:
@predator_fly_company
@chrisfishbowl
@Fishnfly
@mcnaughtm55
All on the Instagrams ^^
for more of my fishy content:
@flyinspired (Intagram)
Dan the fisher (pinterest)
Music by: Hashfinger - Lessons (full beat tape)